WORSHIP
WORSHIP (ASSEMBLY) IS A TIME WHEN CHILDREN AND STAFF COME TOGETHER TO CELEBRATE 'OUR' CHRISTIAN DISTINCTIVENESS. CHILDREN, ALONG WITH STAFF AND VISITORS LEAD WORSHIP WHERE THERE IS A HALF TERMLY FOCUS ON ONE OF THE SCHOOLS SELECTED CHRISTIAN VALUES. IMPORTANT RITUALS ARE FOLLOWED INCLUDING LIGHTING CANDLES, READING PRAYERS AND SINGING HYMNS AND EVEN THE VERY YOUNGEST CHILDREN RECOGNISE THE TIME THEY ARE WITH THE SCHOOL COMMUNITY AS A VERY SPECIAL TIME. WHILE STORIES FROM THE BIBLE ARE THE MAIN FEATURE OF 'OUR' WORSHIP, STORIES FROM OTHER FAITHS ARE ALSO SHARED WITH THE CHILDREN. THE CHILDREN'S SPIRITUAL, MORAL, SOCIAL AND CULTURAL DEVELOPMENT IS ENHANCED BY THE EXPERIENCES THEY HAVE IS SCHOOL WORSHIP AND THEY ARE TAKEN ON A JOURNEY WHERE THEY LEARN OF GODS LOVE.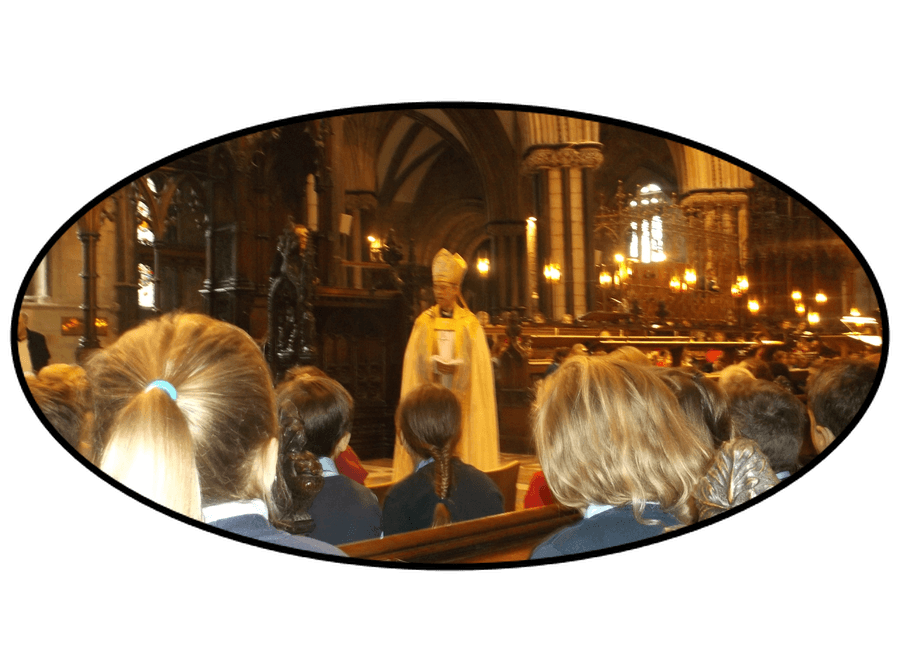 The Archbishop of Canterbury, Justin Welby, visited Worcester Cathedral on Friday 7th October for a special service. Four of our children had the opportunity to attend the service, sing a hymn and ask questions about the life of an Archbishop.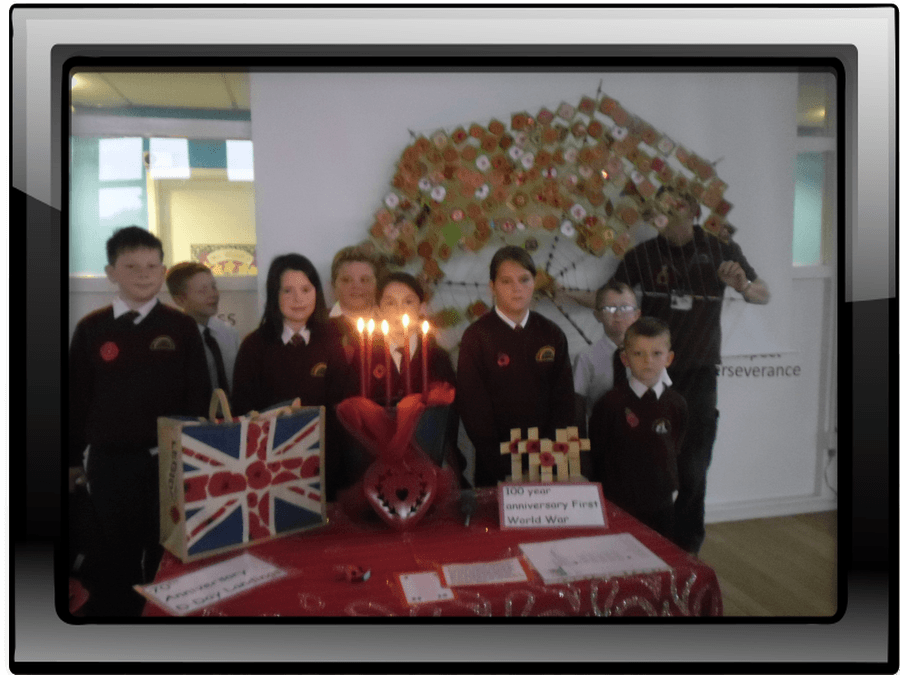 On the 100th Anniversary of the beginning of the First World War the children made a web of poppies and led a very moving service.
The Worship Group lead worship for the Harvest Festival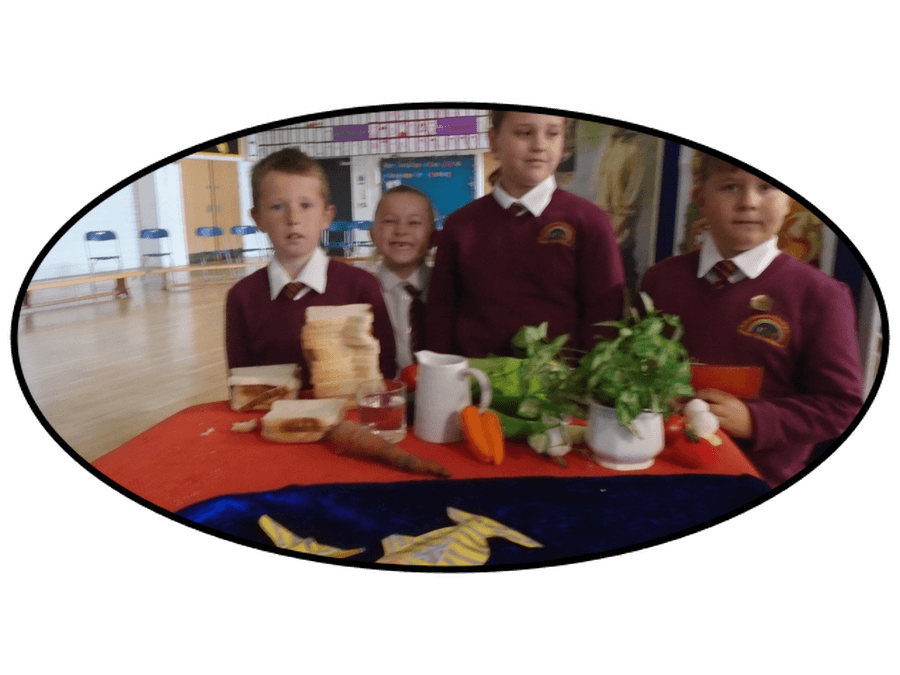 We have a Worship Group who support the staff with worship either by planning their own presentations, presenting plays, reading prayers and leading hymn singing.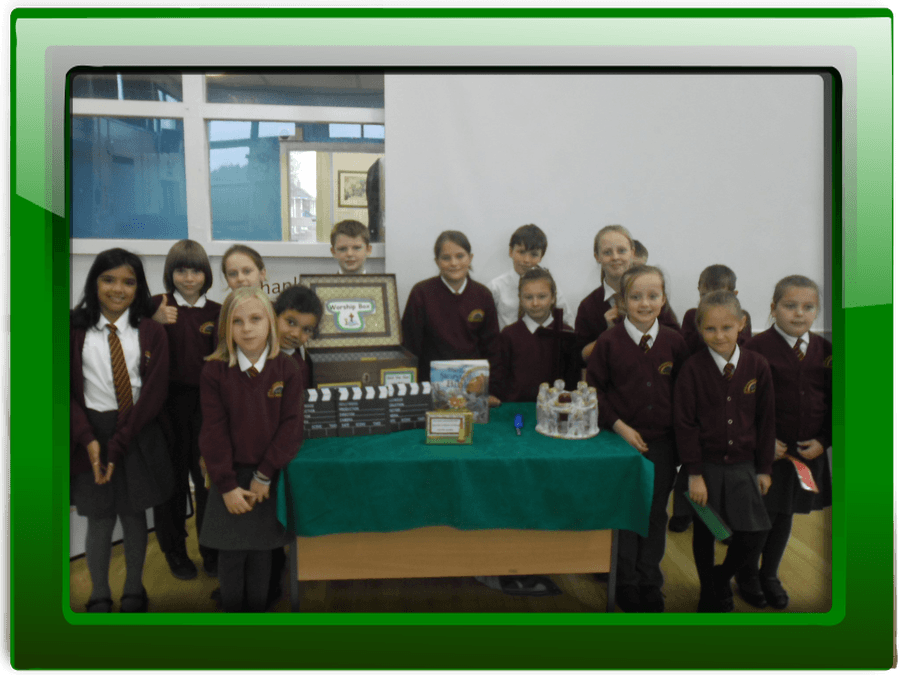 Our children grow to know they are part of the wider family, not just of St Bartholomew's School, but also St Bartholomew's Church and the Diocese of Worcester. Bishop John has visited our school several times and on this occasion he joined our Vicar, Reverend Mark Turner with, what has now become 'our' annual Ashing Service.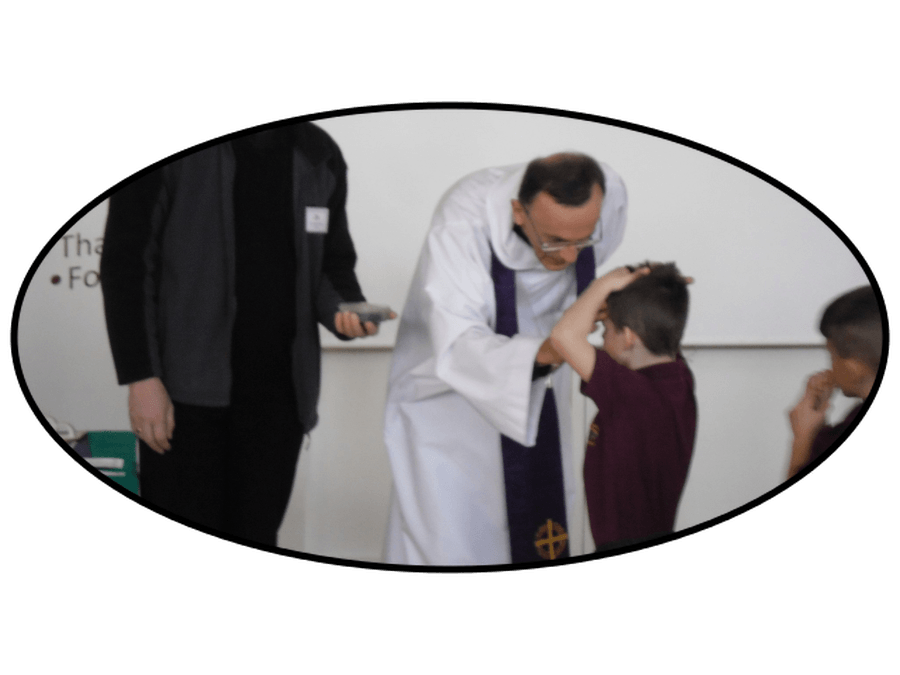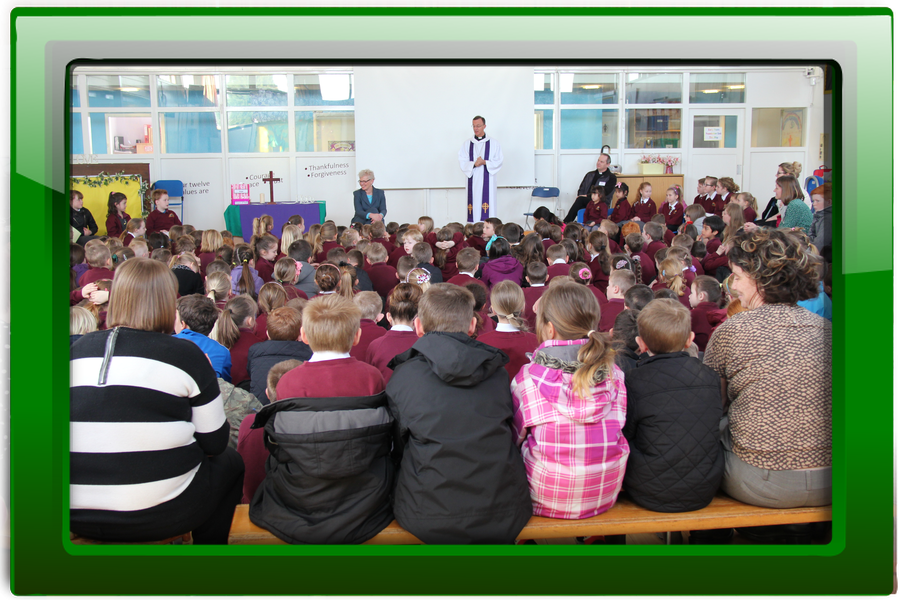 Our children's parents are always welcome to join our worship and they regularly attend Friday Worship and worship held at St Bartholomew's Church where we celebrate the main Christian Festivals as well as our Leavers Service.